10 Years of Experience in the Defense and Aviation Sector OSSA
Eklenme Tarihi 9.7.2018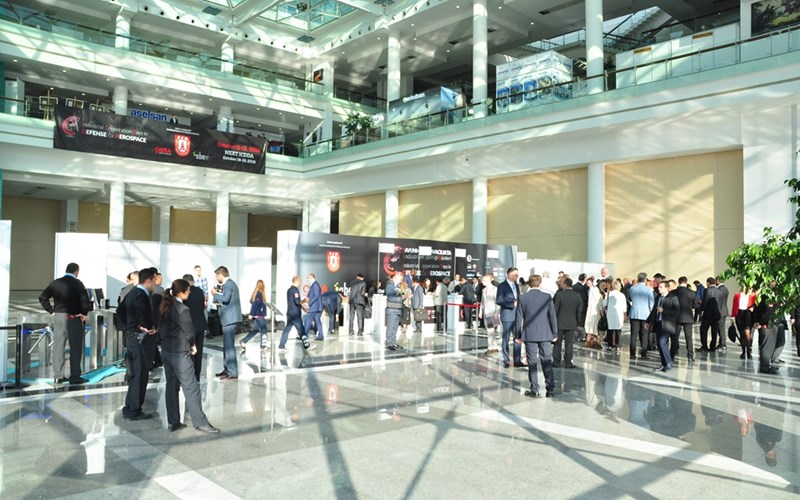 OSSA, OSTIM Defense & Aviation Cluster is a non-governmental organization that was established in 2008
10 Years of Experience in the Defense and Aviation Sector OSSA, OSTİM Defence & Aviation Cluster
OSSA, OSTIM Defense & Aviation Cluster is a non-governmental organization that was established in 2008 to improve the competitiveness of the OSTIM Organized Industrial Zone. Working rigorously with its experienced and high-profile staff, OSSA provides consultancy for small and medium enterprises in the Defense and aviation industry while providing them with an opportunity to introduce their companies on both a local and international platform.
With the cooperation and support of SSM (Undersecretariat for Defense Industries), Republic of Turkey Ministry of Economy, OSTIM Organized Industrial Zone, KOSGEB (Republic of Turkey Small and Medium Enterprises Development Organization), ASO (Ankara Chamber of Industry), ATO (Ankara Chamber of Commerce), TUBITAK (The Scientific and Technological Research Council of Turkey), SaSaD (Defense and Aerospace Industry Manufacturers Association), SSI (Defense and Aerospace Industry Exporters' Association), Ankara Development Agency, OSTIM Metutech, University of Turkish Aeronautical Association, Gazi University, Hacettepe University, Atılım University; OSSA is efficiently conducting its activities with 190+ qualified members and 7000+ personnel in order to increase the share of domestic production and to support the actions of the Turkish Defense Industry.
OSSA also serves as a bridge between the government and companies by carrying out its projects through the collaboration of professional staff, relevant governmental institutions and organizations. OSSA aims to increase the production of the needs of the Defense and aerospace industry and to render the firms in the cluster competitive in the international market, to become preferred sub-suppliers with increased cooperation and developed capabilities, penetrating into international markets. In addition, OSSA cooperates with universities and organized industrial regions via technology transfer to SMEs and focusing on regional competitive advantages in a specialized sector to create competition with sub-supplier skill development.
Turkey's World Class Defense & Aerospace Business Forum: Industrial Cooperation Days in Defense & Aerospace (ICDDA)
Co-organized with OSSA, Turkey's permier defense and aviation cluster, and under the auspices of the Turkish Under-secretariat for Defense Industries, the fourth edition of ICDDA Ankara will be held from October 23-25, 2018 and positioned in the heart of the Turkish defense industry.
OSSA aims to assist large firms and SMEs involved in the global aviation and space industries, having civil and Defense applications, to explore specific markets and seize business and partnership opportunities. Our Aerospace Meetings offer business to business platforms, high level conferences and industrial tours to better comprehend aerospace business in targeted countries and areas having specific requirements and opportunities.
At the 3rd ICDDA event, which took place in October 2016, 5,400 registered bilateral business meetings were held among the participants with over 200 companies from 33 countries in attendance. In addition to the participation of many important companies abroad such as Airbus Defense and Space, Boeing, Dassault Systems, EADS, Leonardo Group, Lockheed Martin, MBDA, Navantia, Rolls Royce, Sikorsky and Thales, there were also main industry companies from Turkey such as Tai, Aselsan, Havelsan, Roketsan, FNSS, TEI, Istanbul Shipyard, MKEK and Otokar who also participated in the event.